NOTE: At this time, due to COVID-19, we are not currently doing any local outreach. Below are programs we have been involved with and plan to reconnect with in the future.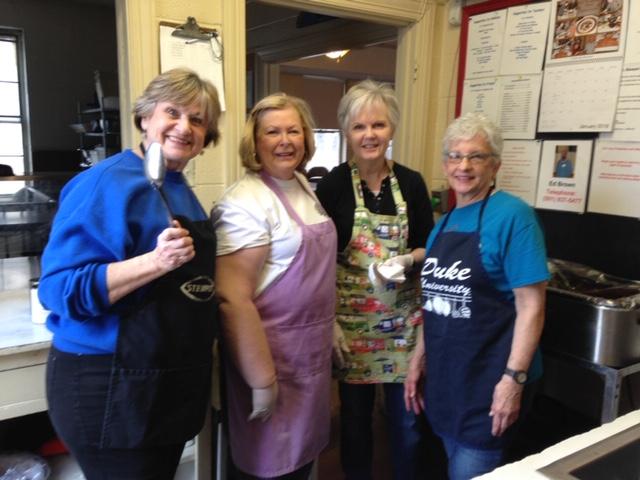 Members of our congregation get together on the third Friday of each month and volunteer at the Stewpot feeding the hungry. For more details or to become a volunteer, please contact our church office for details.

Free Community Breakfast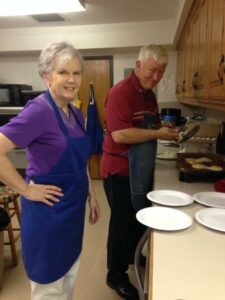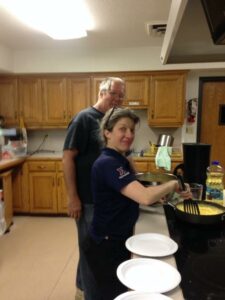 Sunday Breakfast crew at work.

Our church serves a free breakfast to the community every Sunday morning. The menu includes eggs, bacon, sausage, biscuits and gravy, grits, pancakes, and cereal. Coffee, milk and three kinds of juice are also offered. Also available are clothes which have been donated. The faithfulness and dedication of volunteers and the church's commitment helps make this meal possible. Donations are welcome!

We serve an average of 70 people each week. Come fellowship with us and share in this wonderful mission.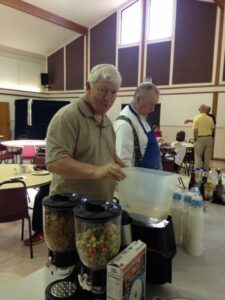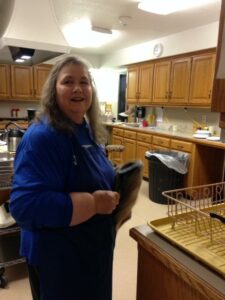 Other Local Mission involvement includes
Warming and Cooling Center:
Our church opens our Fellowship Hall when temperatures are above 98 degrees or below 32 degrees for those in Jacksonville who are displaced. Members from our congregation volunteer during open times.
Our church takes many collections of food and other items throughout the year that are donated to local schools and organizations in Jacksonville.